Contact Us
Weekdays/10:00~20:00  Saturdays/10:00~13:00  Closed on Sundays and public holidays
Weekdays/10:00~20:00
Saturdays/10:00~13:00
Closed on Sundays and public holidays
Irbis Marriage Agency We help to make acquaintances with Japanese men for marriage purposes
Irbis Marriage Agency We help to make acquaintances with Japanese men for marriage purposes
Registration for women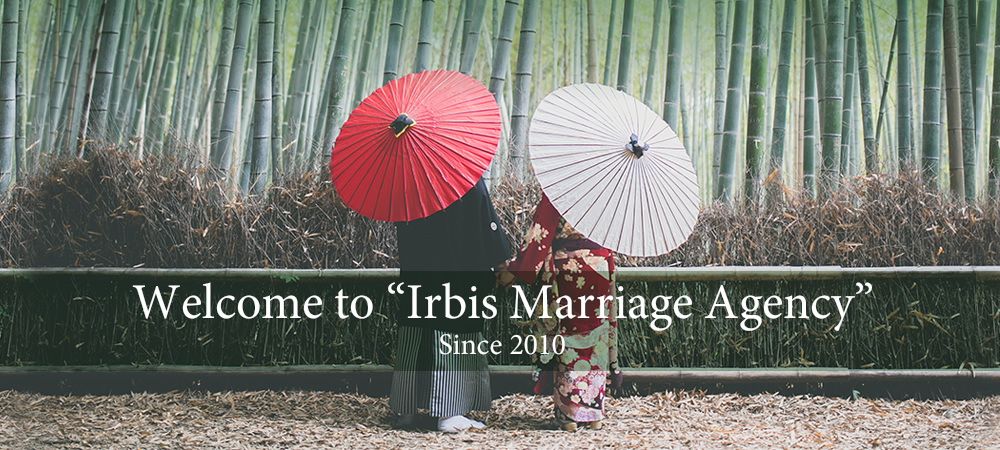 We are international marriage agency based in Tokyo, Japan.
We help Japanese men and foreign women to create a family.
Our male clients have a high social status and serious intentions to create a family.
To register at the agency, you must fill out a questionnaire and send it to our e-mail address along with photos and a copy of your passport.
Your profile information will be translated into Japanese and published on our website.
Before publishing your profile information, we will have an interview with you.
As soon as our male clients show interest in your profile, we will let you know.
All agency services for women are free.
About us
| | |
| --- | --- |
| Company | Irbis Marriage Agency (PRIDE NEXT LLC) |
| Tel | +81 3 6869 5409 |
| Email | irbis-japan@irbis.co.jp |
| Skype | irbis_marriage_agency |
| Address | Ginza Ishii Building 4F, 6-14-8, Ginza, Chuo-ku, Tokyo, 104-0061 Japan |
Questionnaire
Name (not displayed on the web-site)
Tel (not displayed on the web-site)
Skype (not displayed on the web-site)
E-mail (not displayed on the web-site)
Date of Birth (only year of birth is displayed on website)
Nationality
Place of residence
Height
Weight
Educational background
Job
Foreign Languages & Proficiency level (fluent, intermadiate, begginer)
Marital status
Children
Children details (date of birth, gender)
Personal characteristics (character, hobbies, etc.)
Partner preferences (age, height, character, etc.)